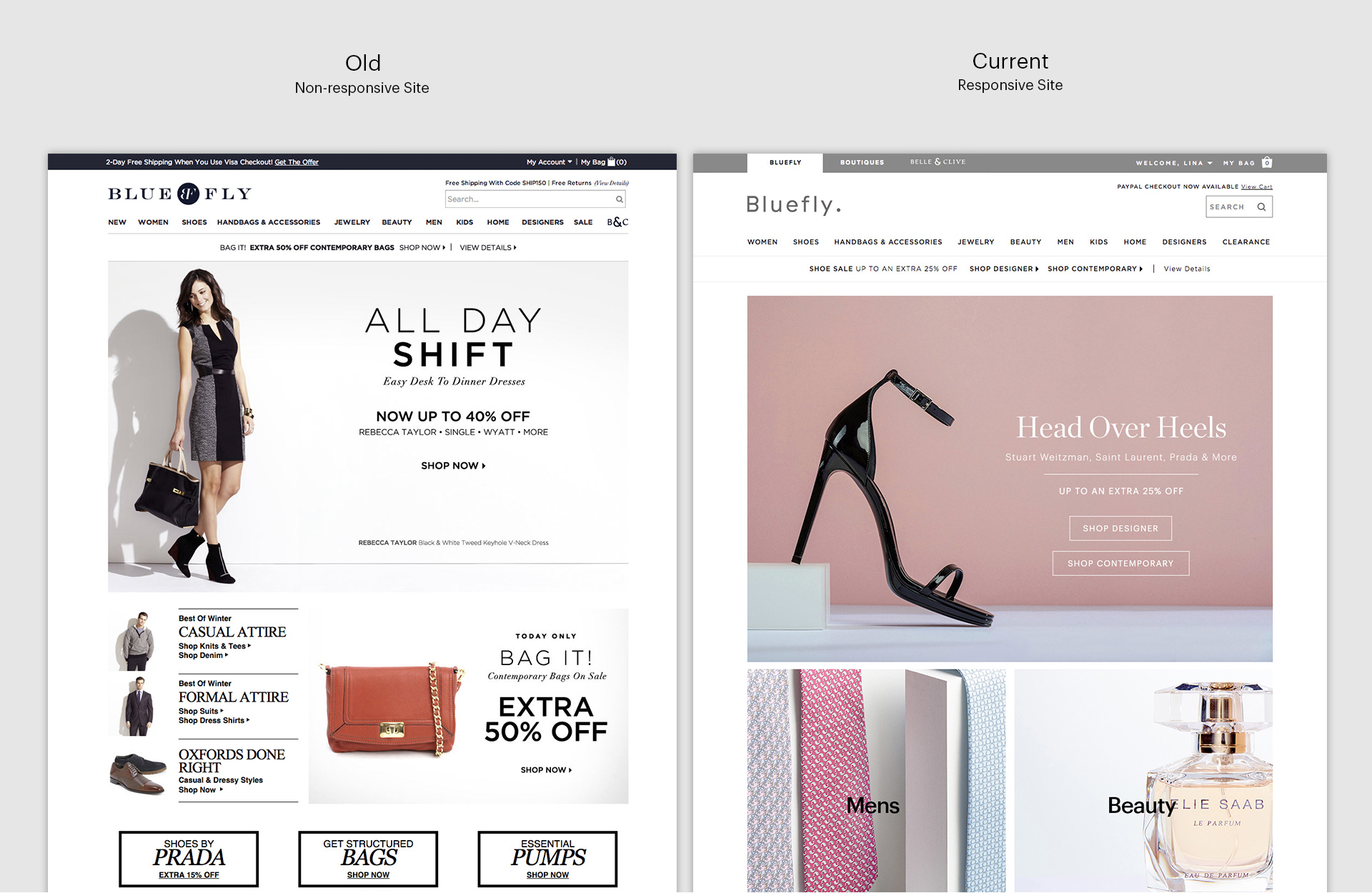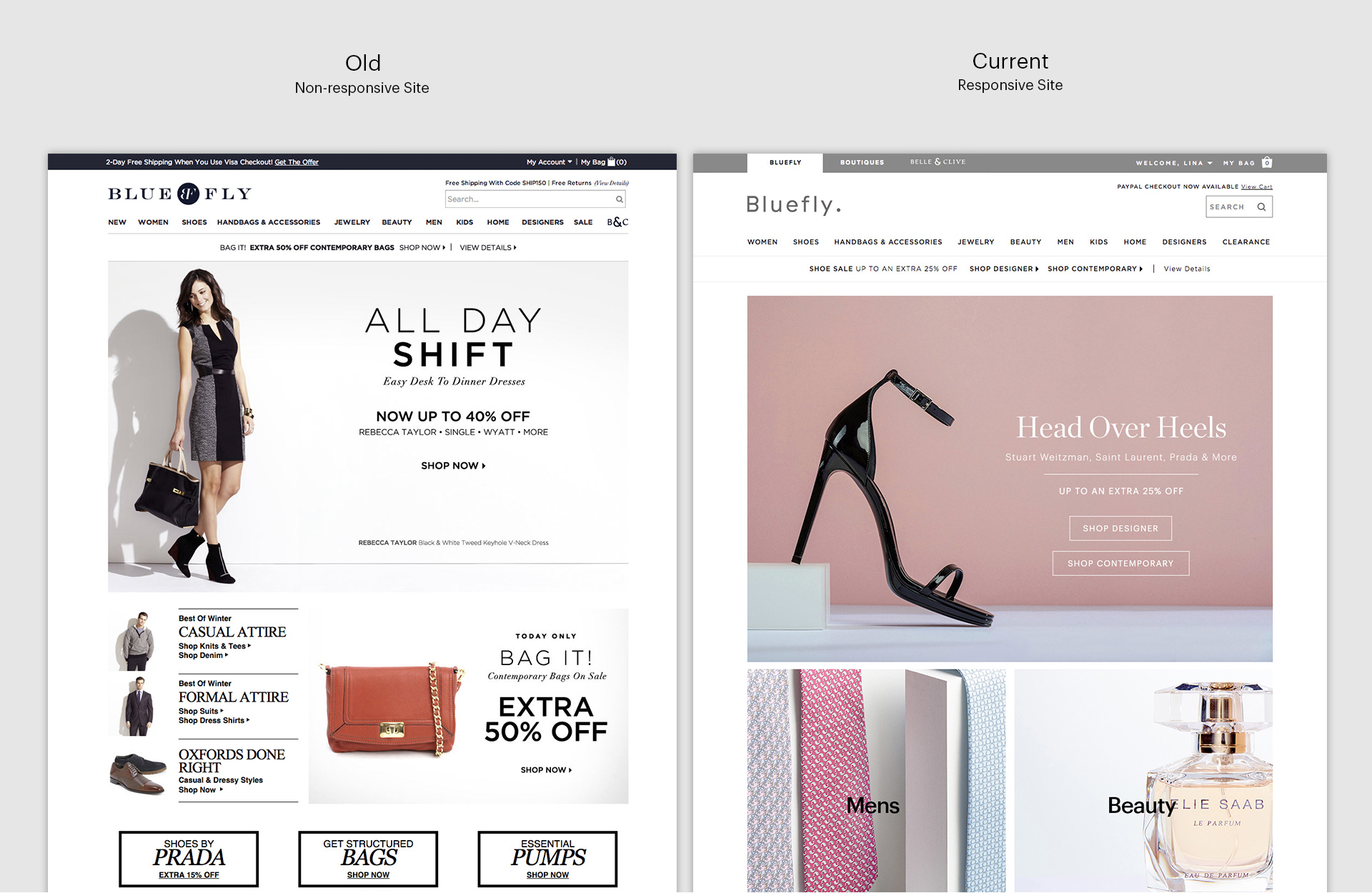 Bluefly Responsive Redesign
Bluefly is an ecommerce website that's been around since the 90's (say what?). Being one of the first online retail .com experiences, Bluefly has given online consumers and fashionistas a destination for designer brands at affordable prices.
The website needed a pick-me-up to better their user experience and grow traffic. This transition included a responsive mobile site and an app for both iOS and Android. In order to gain more customers, Bluefly launched a completely new look and feel that felt refreshing, clean and up to date.
New templates were created for emails, homepage and landing pages. Bluefly also created a new checkout system which was easier for consumers to make purchases. Integrating third party sources, such as Visa Checkout, PayPal and Pay with Amazon, were features that allowed users to securely checkout with ease.
Role
– Art Direction
– Branding / Identity
– Prototyping / Wireframing
– UX / UI
– Marketing Strategy